Resist the temptation of trying to do it yourself and opt for our Removals Westminster services SW1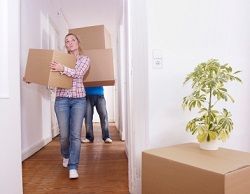 Are you fed up of trying to get your move in order? If you are, stop letting it get you down, and hire Removals Westminster. Make use of our brilliant SW1 removals Westminster services. Although it would be great if it were like this, moving doesn't merely comprise of stuffing a few belongings into boxes and heading off. If it were as simple as this, we would be out of a job. No. Unfortunately for you, moving is a great more challenging than this. There is a lot to think about and a lot to do beforehand. Firstly, you need to plan – and you need to plan well. In our opinion, planning is the most crucial step in moving. Without an organised plan, you are already heading for a disastrous move. You can avoid this by letting us help you with the planning. Secondly, you need to organise your items and pack. Packing takes a lot of time and preparation. Before even beginning to pack, it is imperative that you plan what items are going to go in which box. It requires a lot of research too. Secondly, you need to hire a van SW1 and transport your items from one property to the other. If all of this sounds like a great amount of hard work to you, or if it sounds as if it will take up too much of your time, let us help. We can literally handle it all from start to finish. We offer planning, packing and removal services SW1, so we can actually, in all honesty, do everything for you. Just imagine how easy that would be. If this sounds appealing to you, get in touch with us today and call 020 8610 9443. We'll give you a free moving quote in return for your efforts.
We offer an extensive list of Westminster removals services such as home removals, office removals, man and van removals SW1, packing and boxing, and storage solutions. If you don't think you have what it takes to pack your items well, it would be sensible to enlist professional help, otherwise you are taking a big risk of your belongings getting damaged during transit. This will indeed cause you a lot of grief in the long run so in our opinion, we recommend hiring help. We suggest using our Westminster packers. This team is, unbelievably, skillful. They can pack really well and we can ensure that your items won't get, in the slightest way, damaged. We use only the finest packing materials of the greatest quality on your items. You may also find yourself seeking storage. If for whatever reason, you need extra space, we offer a range of storage facilities. We even allow you to view your storage unit before booking with us. This is to make sure you know what to expect before booking. All of our storage units are clean and secure, and fully equipped with security alarms and fire alarms. They are completely rodent-free too. Whilst in our care, your belongings can't get damaged or stolen.
There are so many benefits to using our W1 removal services Westminster. You'll save time, energy, money and stress. You might just be pondering over the last two. Let us tell you why you will save money and stress. When you make a mistake in moving it will cost you money. If, for example, your items get damaged you will have to replace them which, of course, costs money. However, if you let us handle it, you don't take any risks and you won't have to replace anything, which means you are saving money. As for saving stress, we all know that moving is stressful. However, trying to handle it all by yourself is even more chaotic; whereas, if you choose to use our service, you are guaranteed a superb removals service that won't go wrong. You can just sit back and relax and let us get on with the work. We will handle it all from there.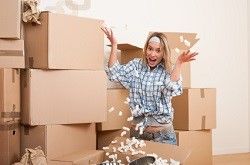 Westminster is located in central London and situated in the City of Westminster. It is home to a number of London's well-known historical landmarks such as Westminster Cathedral, Westminster Abbey, Palace of Westminster, and Buckingham Palace. What Westminster is primarily known for, however, is for its previous Thorney Island. Westminster is visited regularly by tourists on a yearly basis. It is very popular because of its history and famous attractions. People from all over the globe come and see the area's great attractions and phenomenal history. In terms of its residential population, there is a significant amount of inhabits living in Westminster. A large number of the inhabitants are of working class, surprisingly.
Moving no longer has to be hectic. Thanks to our excellent W1 removals team, and our endless list of services, your move can be perfectly smooth and stress-free. You have so much to gain and so little to lose. We boast a brilliant team of Westminster movers that we are happy to have here working at our removals company. Moving, in our eyes, should not be hectic in any way at all. In fact, we think it should be enjoyable. After all you are embarking on a new journey. Therefore, we do all we possibly can to make your move W1easy and as straight forward as possible. In order to do this we try to make your move as organised as possible. We provide each and every customer with a moving 'to do list', on which all the tasks that need doing are written. Once they have been completed, you can check them off and then you will know what needs to be done. This is an excellent way to get organised. If you are interested in using our Westminster removal services, please call us today on 020 8610 9443 and we will provide you with all the essential information you need.